The "tailor-made" now has a name : Luxury Moments by Hopscotch Travel & Hospitality
At the heart of Hopscotch Travel & Hospitality, a very particular expertise has emerged and developed over the years. It was forged to pair with the poetry and elegance of luxury houses and the highest expectations of their clients.
This expertise, whose hallmark is "tailor-made", now has a name: Luxury Moments.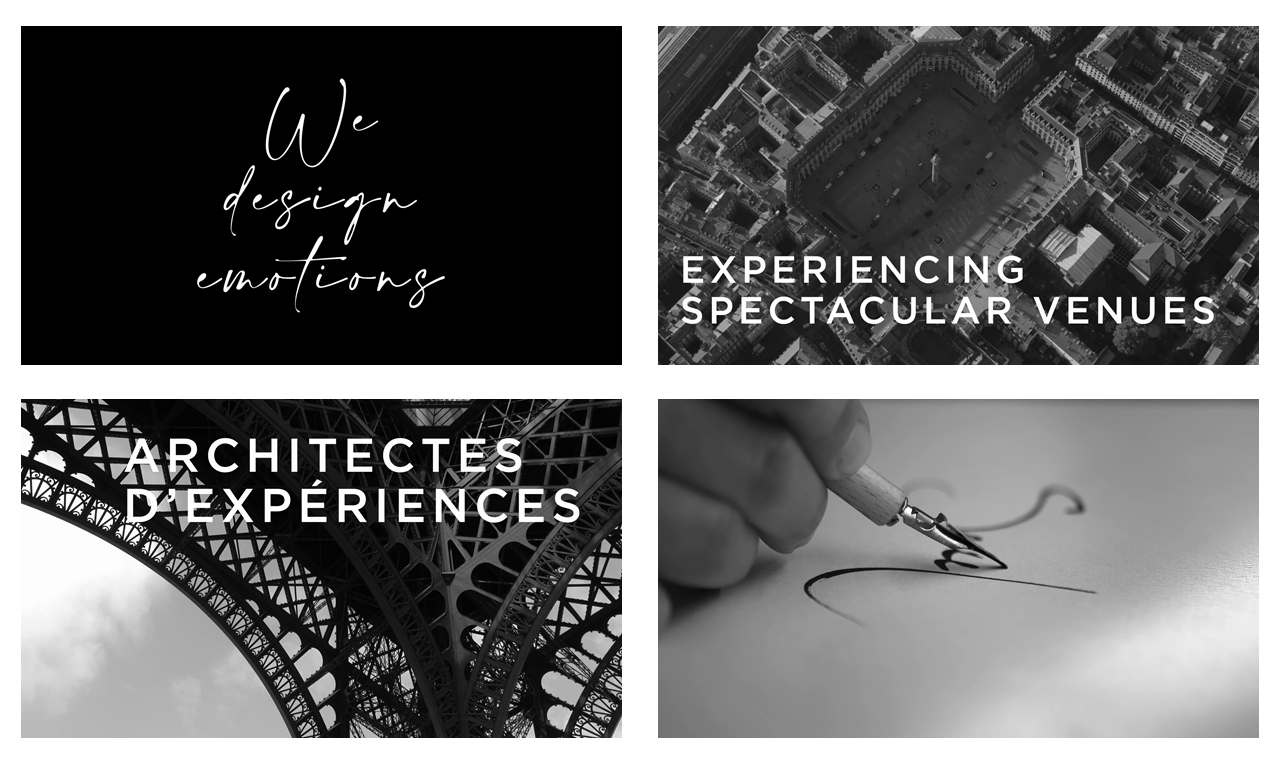 Because every moment is precious.
But exceptional moments are rare.
When the emotion is so subtle that it leaves an unforgettable mark.
When the encounter is so right that it weaves an unbreakable bond.
Between a Maison and its guests.
We are the architects of these suspended moments.
Our role is to make them possible.
Whether in Paris, the birthplace of our company, in France, or elsewhere around the globe, each event is, for us, an original creation.
Our know-how begins at the doors of your universe.
We are imbued with your heritage, your sensibilities, and your actualities to capture your essence and curate the intention you wish to provide your guests.
Then, our creative team makes it happen. They conceive the place, the story, the pace. They design unexpected encounters and spearhead cutting-edge concepts. They unlock hidden portals that lead to a one-of-a-kind experience. They select the materials, the scents, and the tastes that will embrace and embody the emotion, the atmosphere. Each surprise is carved out especially for the intended recipient.
Finally, with their expert hand they orchestrate events so as to achieve nothing less than excellence. Everything is precise, measured and carried out with the meticulousness of a goldsmith and subtle refinement so that only the beauty and the grace of the moment are experienced.
To celebrate Luxury Moments (these exceptional moments), we collaborated with Joséphine B., an independent tea "designer", steeped in poetry, to create an exclusive limited edition tea, "Cœur d'arabesque florale".
The flavours of this exceptional tea are revealed in several phases. Discovery begins with the roots of the tea in full bloom, smooth and gentle, tinged with light notes of leather, woven by hand like embroidery. Vegetal notes then herald a new season like a burst: Cornflower, a symbol of time and its illusion, and then elderberry, which we never notice around us, hidden like a treasure. Then comes marigold, whose colours remind us of oranges from afar. The journey finally ends with a soft caress of rose petals. At the core of the tea, the artist placed her signature, a golden petal, like an arabesque without words.
Luxury Moments Team