HOPSCOTCH ENTERTAINMENT JOINS FORCES WITH LG ELECTRONICS FRANCE TO CREATE THE "NOMAD CLUB"
HOPSCOTCH ENTERTAINMENT joins up with LG Electronics France to create the "Nomad Club", a wall of LG XBOOM speakers, now the key sound system for all REDBULL Dance Your Style events as well as a series of off and online activations.
RED BULL DANCE YOUR STYLE was the international event of year 2019 celebrating all styles and types of street dance. The line-up includes dance battles to unexpected tunes, from great classics to current hits, with the audience as the only judge!
LG Electronics France, official partner to the event, was on-site throughout RED BULL DANCE YOUR STYLE 2019, making for a unique experience powered by LG XBOOM speakers.
Event dates and key facts:
– "Nomad Club" created in partnership with LG Electronics France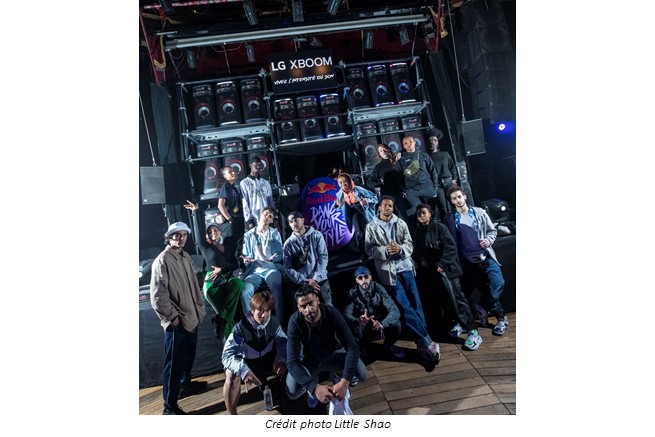 The "Nomad Club" is a wall of 21 to 27 interconnected LG XBOOM speakers, now the main sound system for all RED BULL DANCE YOUR STYLE events. Designed by Julien Emery, Director of Hopscotch Entertainment, the "Nomad Club", an original concept, travelled to all the main stops on the RED BULL DANCE YOUR STYLEtour, from the qualifying round in Paris on 7 June to the National Finals in Marseille on 7 September, and the international finals after-party at La Grande Halle de la Villette in Paris on 12 October.
– QUALIFYING ROUND – Paris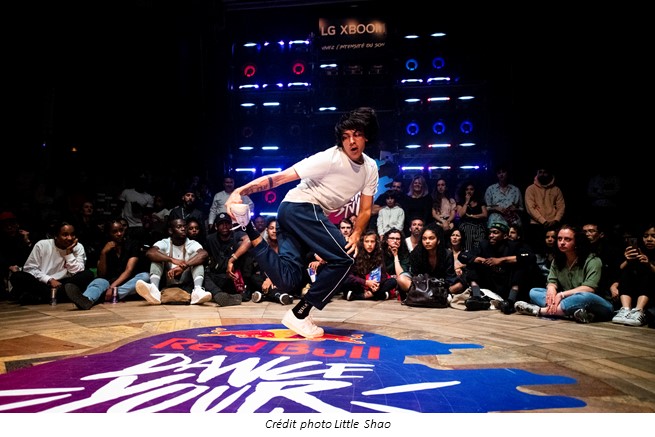 Three regional qualification sessions were held in 3 cities in France (Lille – 31 May, Paris – 7 June, Bordeaux – 15 June). Four winners emerged in each city, chosen by the public, and were invited to compete in the nationwide finals. The Nomad Club was included for its first session at the Paris Qualifying Round.
– NATIONAL FINAL – Marseille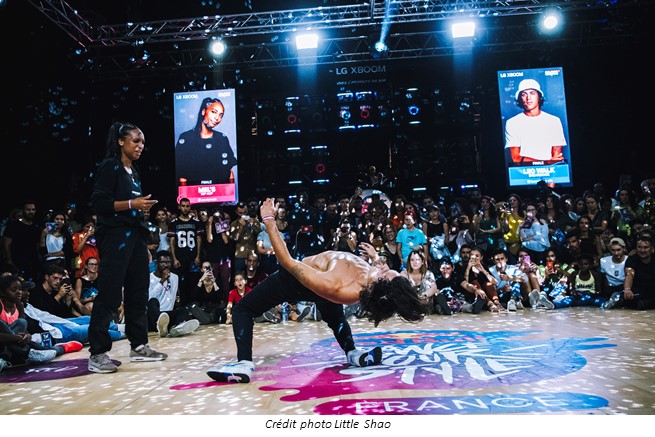 The 12 winners of the regional qualifiers competed for 4 spots in the international final in Paris. It was at this event that the Nomad Club was invited to make a second appearance.
– WORLDWIDE FINAL – Paris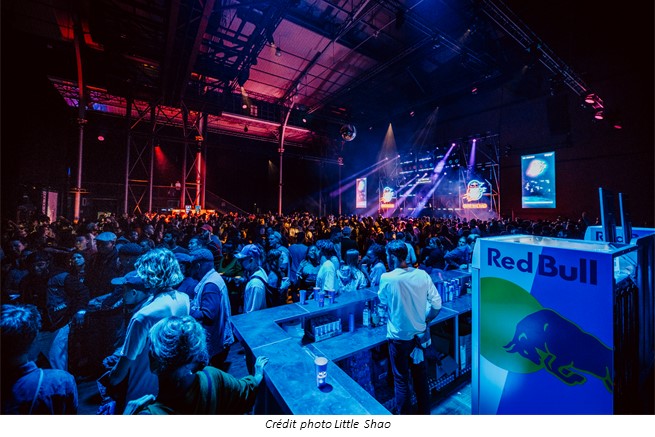 La Grande Halle de la Villette played host to dancers from more than 30 countries, competing in improvised battles. The Nomad Club's third and final showing came at the after-party of this international final. To watch or revisit the final, go to the Red Bull site.
– ACTIVATION SERIES during the 6-month partnership between LG Electronics France and RED BULL France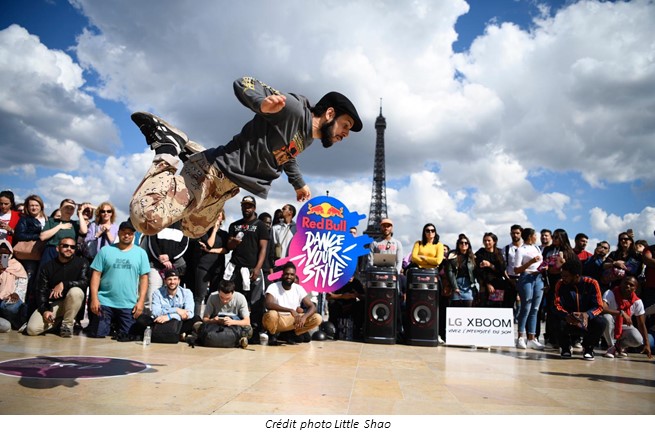 STREET SHOWS: on the day before each regional qualifier (Lille, Paris, Bordeaux), the street shows held were brought to life by LG XBOOM speakers.
SUMMER TOUR: A new series of street shows took place in the south-east of France, from 19-26 August, again to the sweet sound of LG XBOOM speakers.
LG XBOOM was also involved in all the content and assets developed by Red Bull for the Red Bull Dance Your Style (Red Bulletin Magazines, social content, OOH and DOOH Campaigns).
Thanks to all the teams at Hopscotch EVENT and PUBLIC SYSTEME PR for their dedication throughout this project, and thanks to LG and RED BULL France for placing their trust in us!