Nina Ricci Parfums integrate the Animal Crossing game by creating an isle and a character with the colors of the brand
Animal Crossing: New Horizons, the 2020's sensational game, which labelled the 5th opus of the same name series, take their players into the creation of their paradise island, the possibility to personalize and to invite iconic characters of the game, but also your friends thanks to the multiplayer option.   
Its with this way that Nina Ricci, accompanied by Heaven decided to innovate and get in the game, to make their universe come alive and be able to discover the brand in a more playful way.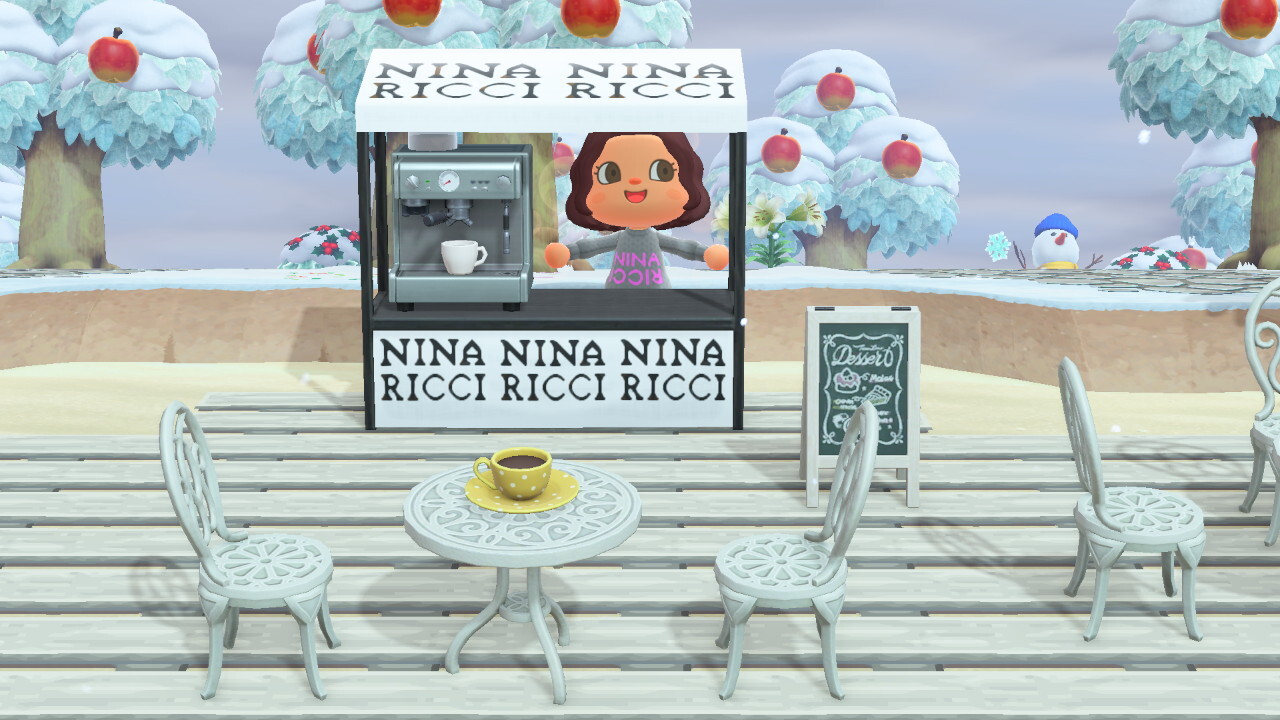 Thanks to the talent of the influencer, Boramy Gaming, many things on the island were created to bring the player in the heart of the Nina Ricci's universe: a showroom presenting iconic pieces of the House, a shop where players could discover the fragrances Nina, Nina Rouge and Nina Rose but also a catwalk, a DJ set or a Christmas market giving access to a poetic world with all the House's codes.  
A character was also created at the effigy of Nina, allowing visitors to meet her when they come into the island.  
Discover the different images of the multiple spaces created for the occasion.