The Drive by Hopscotch, 30 years of story
Hopscotch Event has a sector-specific expertise : the Drive
For almost 30 years (1992 to be exact), HOPSCOTCH Event has been creating reveals, press tests, conventions, etc. related to the automotive sector for the world's leading car manufacturers.
But what does the Drive for HOPSCOTCH Event look like in figures?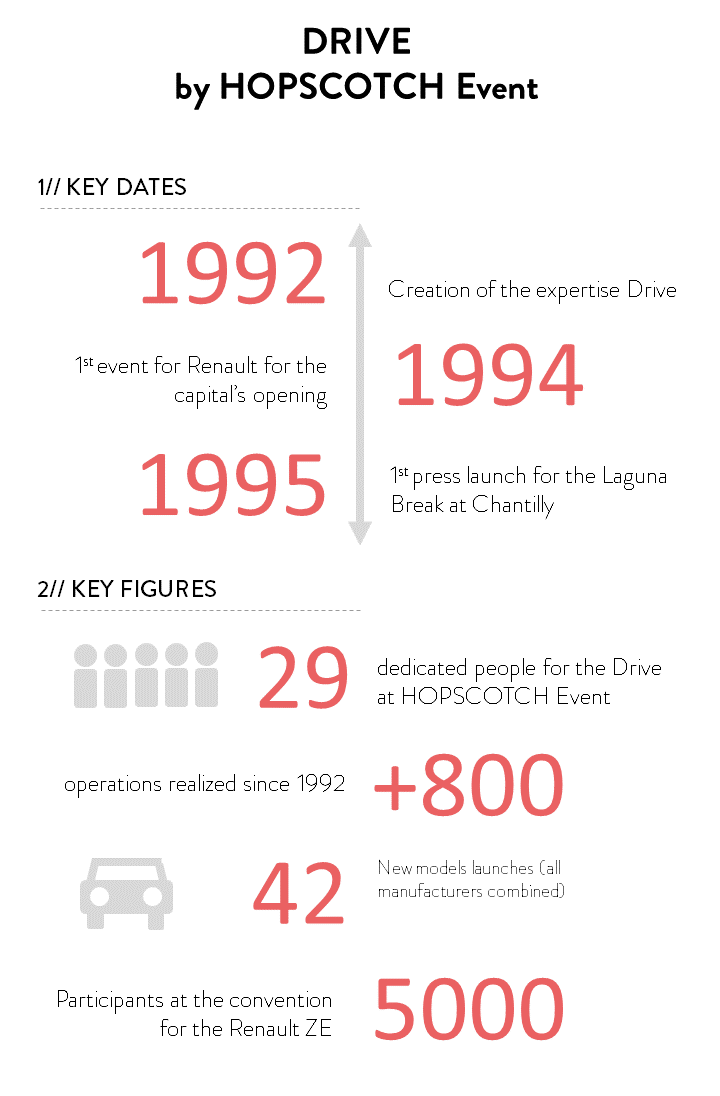 Now that you know (almost) everything about the Drive expertise, you can get an overview of their achievements here.