"Live Music VR" – Orange France
Orange is leaving a lasting impression by broadcasting live and in virtual reality for the first time, an unprecedented showcase of the Hyphen Hyphen group. This exclusive concert was captured on camera with a 360° view, and was broadcast live and in virtual reality (VR), on the Orange VR Experience consumer app and in 9 Orange stores in France. It can be found in replay on the Orange VR Experience app and on Orange TV.
Orange was the 1st operator in France to commit to virtual reality. So, the operator launched the "Orange VR Experience" in 2017, the 1st Orange virtual reality service, in the form of a free app and a virtual reality content distribution portal. Recently, the brand has upgraded its application and developed the functionality of virtual reality live streaming – in other words, when art and technology meet to offer customers a unique and incomparable experience. This is how the concept of "Live Music VR" was born.
So, the virtual spectator is physically at the heart of the performance of the group that greets him, watching him, then physically moves all around him. Each title was illustrated by a dedicated 360° light chart. So, while the group freely moves around the camera, the visual elements of light fill the viewer's entire field of vision.
At this event, the brand invited nearly 100 influencers, journalists and partners to attend the showcase. Some of them had the opportunity to discover the concert first in a special room at the event venue using a VR headset. Furthermore, a system was set up in 9 Orange stores across France to invite customers to come to attend the live VR concert. Finally, digital communication was provided upstream and downstream using digital videos (teasers, 360° video) and broadcast on the brand's various social networks as well as those of the Hyphen Hyphen group selected for this 1st Live Music VR.
"We are proud of this first Live Music VR produced with Hopscotch, so Orange could test public interest in this new way of consuming music and judge their satisfaction at the end of the event. It also demonstrated the reproducibility and feasibility of this type of event and its dissemination," declared Corinne Metillon, director of strategic marketing, innovation & communication at Orange.
"Working alongside Hopscotch and the Hyphen Hyphen group enabled Orange to offer a unique and immersive music experience. With Live Music VR, we wanted to experiment with a concept that will allow us to consume music differently," explains Sophie Paulmin, manager of music offers and partnerships.
"We are particularly delighted to have been able to support Orange in recent months with this innovation: the choice to use the world of music for this première, the conscious design choices with the creation of a custom showcase with this 360° scenography to develop a truly immersive result and the creation and production of this first "Live Music VR" with Hyphen Hyphen," continued Julien Emery, director of Hopscotch Entertainment.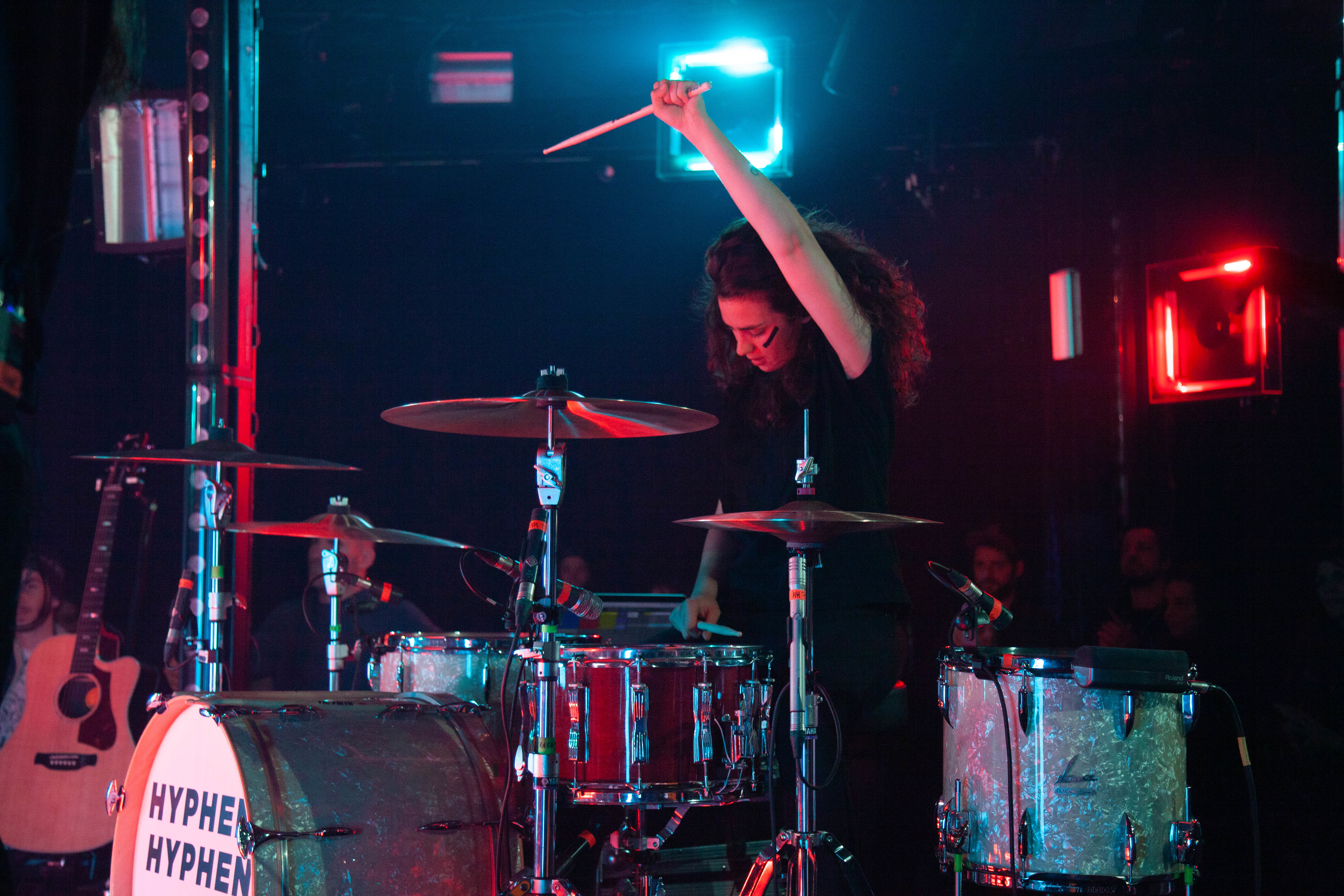 See the showcase's 360° replay here