A look back at the 48th edition of the Deauville American Film Festival
Created in 1975, the Deauville American Film Festival is the meeting place for lovers of American cinema, where new releases, major Hollywood productions, and independent films are screened every year.
This year, from September 2 to 11, festival-goers, guests, and the jury were able to enjoy an official selection of 55 films and nearly 129 screenings, the festival was sold out with an 11% increase in attendance over 2021!
For its 48th edition, the Deauville Festival welcomed the Jury presided by Arnaud Des­ple­chin, and composed of Jean Paul Civey­rac, Pierre Dela­don­champs, Léa Dru­cker, Sophie Letour­neur, Alex Lutz, Yas­mi­na Khadra, and Marine Vacth and the Jury of the Revelation presided by Elo­die Bou­chez and composed of Andréa Bes­cond, Eddy de Pret­to, Nico­las Pari­ser, Agathe Rous­selle, and Yolande Zau­ber­man who gathered to award the prizes to the films in competition.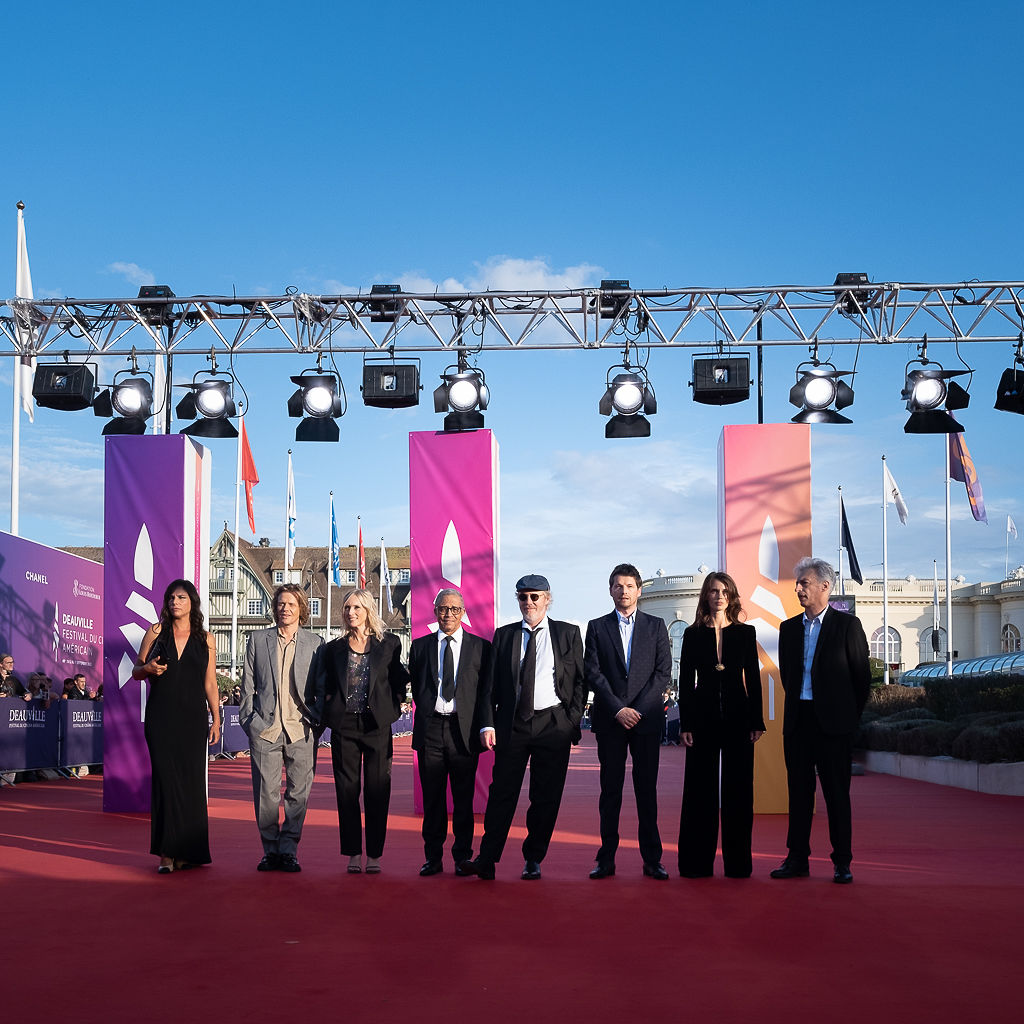 Beyond the films in competition and the previews, the festival is a real moment of sharing between film lovers and meetings with prestigious guests (Lucy Boynton, Jesse Eisenberg, Thandiwe Newton, and Ana de Armas) have been organized throughout the festival.
The Festival is also socially and environmentally committed and tends to implement more and more actions in this sense, this year in particular, the Festival has dematerialized its supports: the program of the fes¬ti¬val was online on the site festival-deauville.com and the ticketing for the general public was 100% digitalized. Many other actions are also being implemented by the festival and can be found here!
Key figures:
– 6 world premieres, 8 international premieres, 12 French premieres
– 55 films selected, including 13 in competition and nearly 129 screenings
– Among the 200 personalities invited by the festival were more than 50 American talents, nearly 330 journalists, 40 photographers, and 300 industry professionals.
The Awards:
– Grand Prize: AFTERSUN by Charlotte Wells
– Jury Prize: WAR PONY by Gina Gammell & Riley Keough
– Jury Prize: PALM TREES AND POWER LINES by Jamie Dack
– Fondation Louis Roederer Award for Revelation 2022: WAR PONY by Gina Gammell & Riley Keough
– City of Deauville Audience Award: EMILY THE CRIMINAL by John Pat-ton Ford
– The Jury of the Critics, composed of five members, awarded its prize to AFTERSUN by Charlotte Wells
– Ornano-Valenti Prize 2022: FALCON LAKE by Charlotte Le Bon
Photo credit : Olivier Vigerie