HOPSCOTCH EVENT and SOPEXA combine their talents for the 8th edition of Barilla Pasta World Championship
On 10 and 11 October, the Barilla PASTA WORLD CHAMPIONSHIP brought together pastavores and foodies of all denominations for a first edition in France. This year's central theme – "The Art of Pasta" – inspired a decidedly creative, experiential and… tasty programme!
Hopscotch Event (organiser) and Sopexa (press amplifier) united their talents to make the first Paris edition of the "Barilla Pasta World Championships" the culinary event of the year.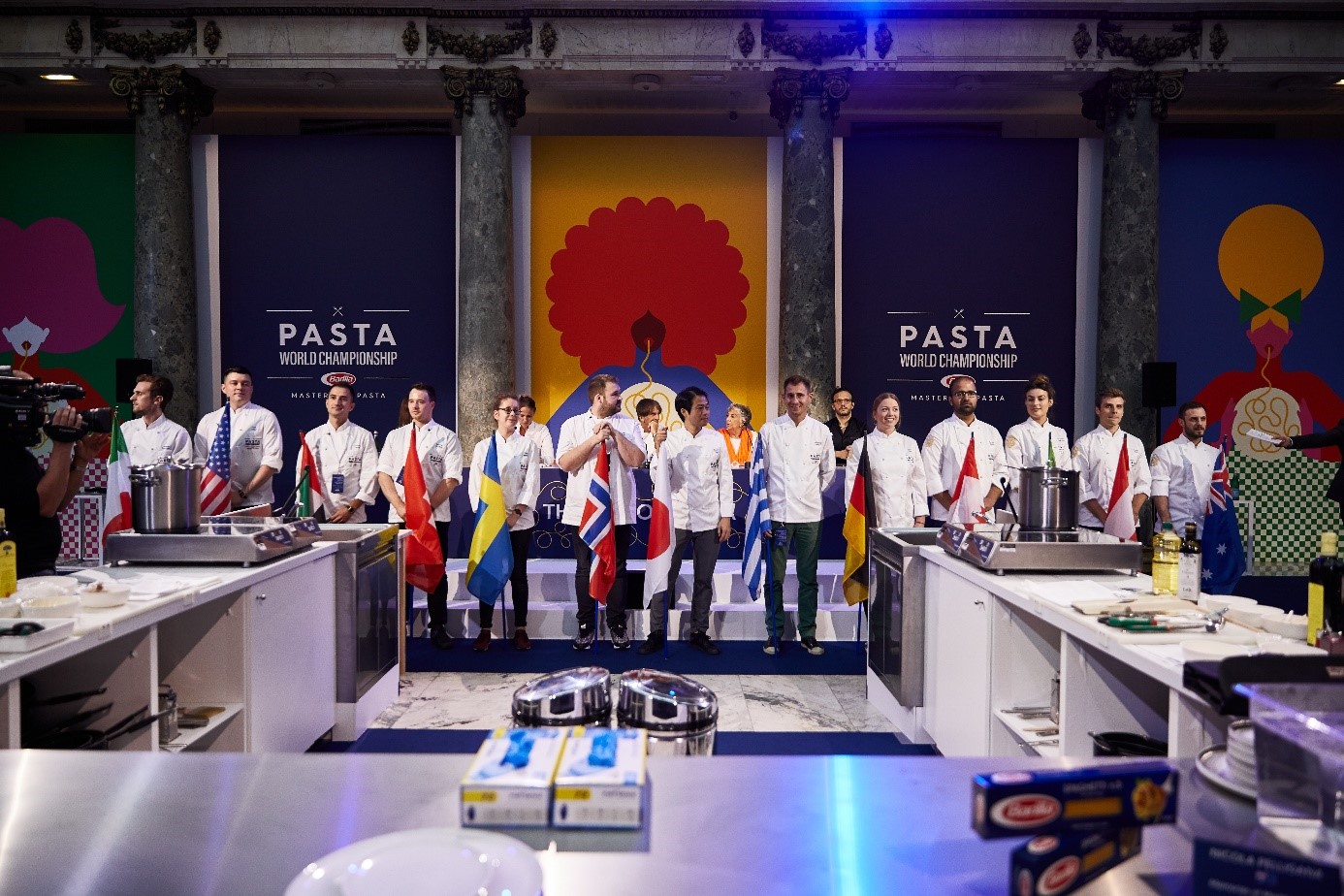 To mark Barilla's 50th anniversary in France, the brand picked Paris, a city of art and culture, extending its gaze for the first time outside its native Italy. The event attracted professionals of 14 nationalities, who came together to discuss the theme chosen for 2019: "The art of pasta". And the issue was of crucial importance: how to reinterpret a simple, basic ingredient like pasta into work of art?
For two days, fourteen artists and chefs competed before an exceptional jury of artists and Michelin-starred chefs to present a signature dish with pasta as the main ingredient.
PAVILLON CAMBON, TEMPLE OF PASTAVORES AND ART-LOVERS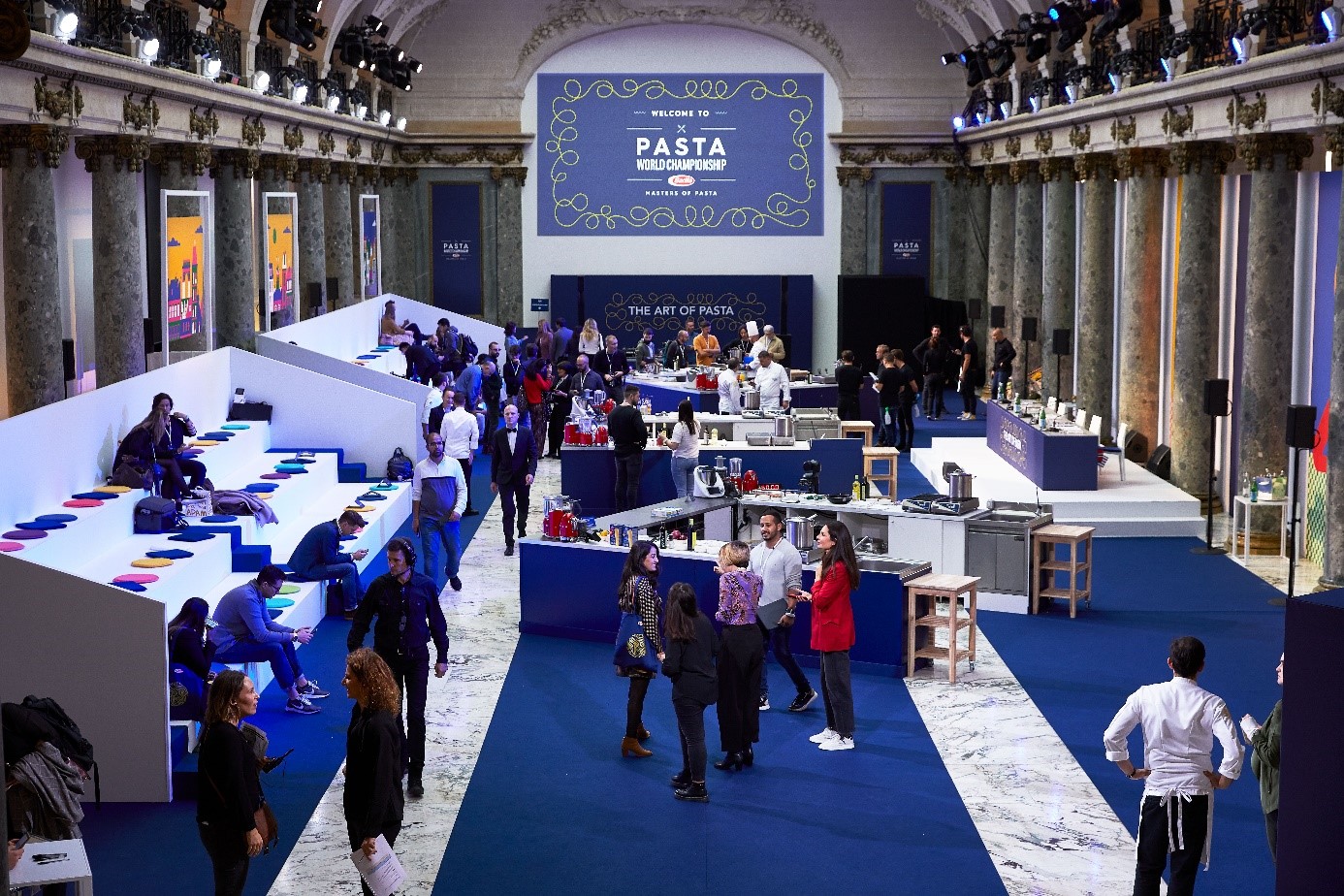 An exceptional venue, Pavillon Cambon was fully transformed until it had all the trappings of a modern art gallery, with creativity shaking up Parisian classicism.
As to the visual and creative portrayal of "The Art of Pasta", it was entrusted to renowned Italian artist Olimpia Zagnoli who, specially for the event, created and exhibited his colourful works at Pavillon Cambon. A retrospective of Barilla advertisements and packaging celebrated the 50th anniversary of the iconic pasta brand in France.
To bring a complete and immersive experience to those in attendance at the Pasta World Championship, the Italian group Food Ensemble was called in to create a unique sound atmosphere, based on recordings of food in preparation. The two days proved to be a celebration for all the senses!
Many thanks to the teams at Hopscotch EVENT and SOPEXA for their support and thank you BARILLA for your trust!