Grand première in France with the e-sport "Overwatch World Cup 2018" event organised in Paris from 21 to 23 September of last year!

At the 3rd Overwatch World Cup, a flagship game of Blizzard Entertainment, which to date has exceeded 40 million players throughout the world, Mediawan, the rights holder for the programme in France, granted Hopscotch and Way of Live the production and creation of the French and American livestream and of this event, for the Twitch and YouTube social networks in English and French on the AB1 channel.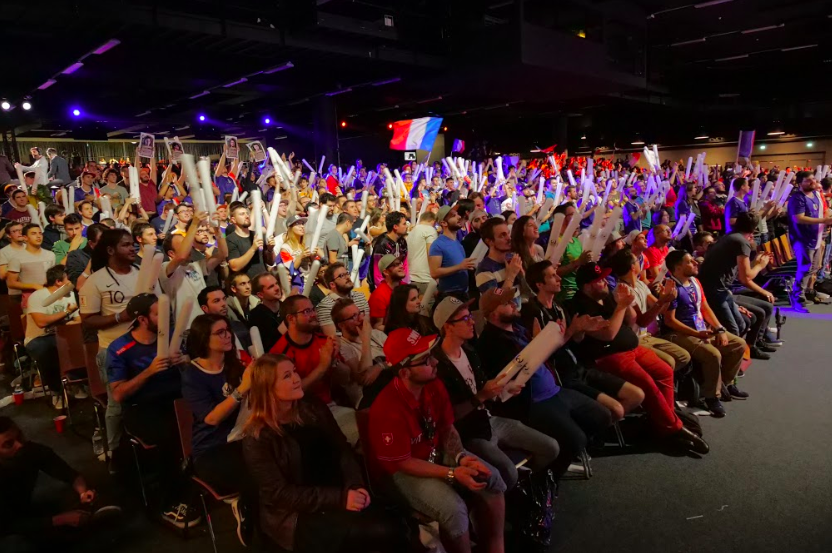 This fourth qualifying phase of the "Overwatch World Cup 2018" has seen 8 European teams fighting it out, and France beating the UK.
These two countries will meet at the world final at Blizzcon next November in California.

The event brought together over 1,200 people at the Espace Grande Arche.
Connection peaks with over 100,000 people, all countries included, have been recorded !
| | |
| --- | --- |
| | |
Julien Emery, Director of development of Hopscotch Entertainment:
"In partnership with Way of Live, Hopscotch is very happy to be assisting Mediawan with an event like the Overwatch World Cup 2018, organised by Blizzard Entertainment. Apart from our interest in the e-sport sector in the group, it is also the expertise developed through the creation and production of livestream that demonstrates the know-how of the agency for such video live video productions."
Jonathan Boan and Grégory Haugel, co-founders of Way of Live:
"Working on an event like Overwatch World Cup 2018 at La Défense is a great responsibility, both towards Mediawan and Blizzard who entrusted us with the production and broadcasting of this event, and towards the fans in the hall and live who expect to have a great experience. We are very proud and delighted to have been able to successfully carry out this French e-sport event alongside Hopscotch Global PR Group."
______________________________________

About Way of Live
Based in Paris, Way of Live is a digital production agency specialising in the creation of direct videos. Production, creation, recording, broadcasting... WoL works with brands and media in turn-key creation of all their live video projects. More information at www.wayoflive.tv
______________________________________

Take a look at some of the best moments gathered by Lutti, caster for the event: