Hopscotch starts this new year with a production 100% digital for the announcement of the Strategic Plan of the Renault Group.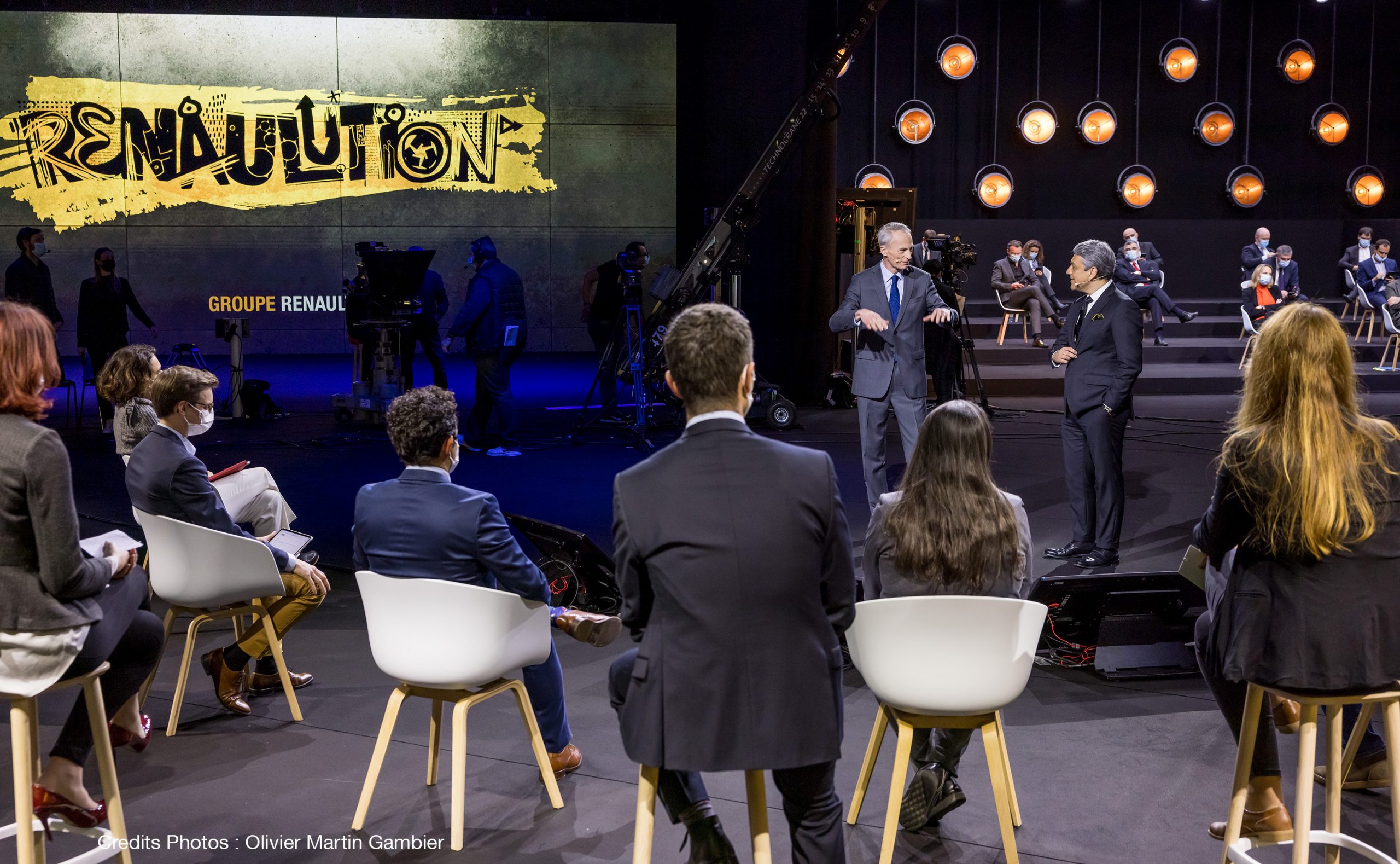 From the 13th to the 15th January 2021, Hopscotch orchestrated, for the Renault Group, the organization of an event fully digital for the announcement of their new strategic plan, Renaulution. The speaking was shot in the Studio 130 of the Plaine Saint-Denis and broadcasted in live for journalists, analysts, traders and internal collaborators on the YouTube page of the Renault Group.
For this event, Renault Group presented its strategy around their 4 brands – Renault, Dacia, Alpine (sport's new brand) and Mobilize (new brand of mobility services). The occasion to set and reveal in a world preview 4 new vehicles including the mythic R5.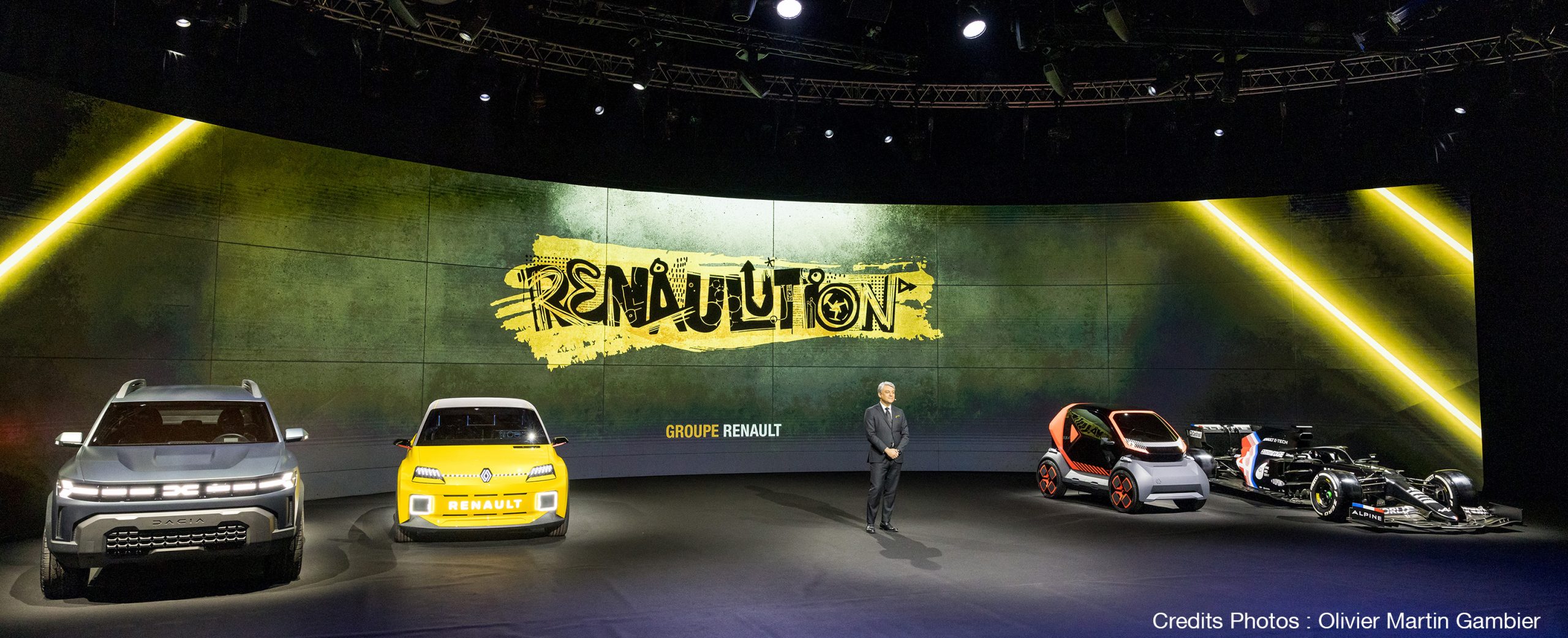 The speaking of Lucas de Meo, Group Renault's CEO, and the reveals of the new models were completed by 4 Q&A's sessions during which the participants could ask questions and 13 round-table discussions.
The setting piloted by Hopscotch was inspired by TV set by putting in place 2 spaces for speaking with big LED walls allowing a content immersion and image's valorization for spectators.
Congratulations to the Hopscotch Event team and thank you to the Group Renault for their renewed trust, also thank you to the technical teams at TF1 Factory, Magnum and AMP Visual TV for a successful collaboration!