Launch of the Software République
The five biggest automotive and technology companies – Atos, Dassault Systèmes, Groupe Renault, STMicroelectronics and Thales – join forces to create the Software République, a new open innovation ecosystem for a smarter and more sustainable mobility.
For the occasion, Hopscotch Event accompanied and orchestrated the launching conference in Renault offices, conference retransmitted in streaming with the codes of a TV set et animated by Marjorie Paillon, TV presenter.
The five actors will express their expertises'complementarity developing new systems and softwares whiches will contribute to the commercialisation of new sustainable mobility offers. The ecosystem will be based on 3 main areas such as intelligent sytems for the promotion of connectivity, flows optimisation and energy cell.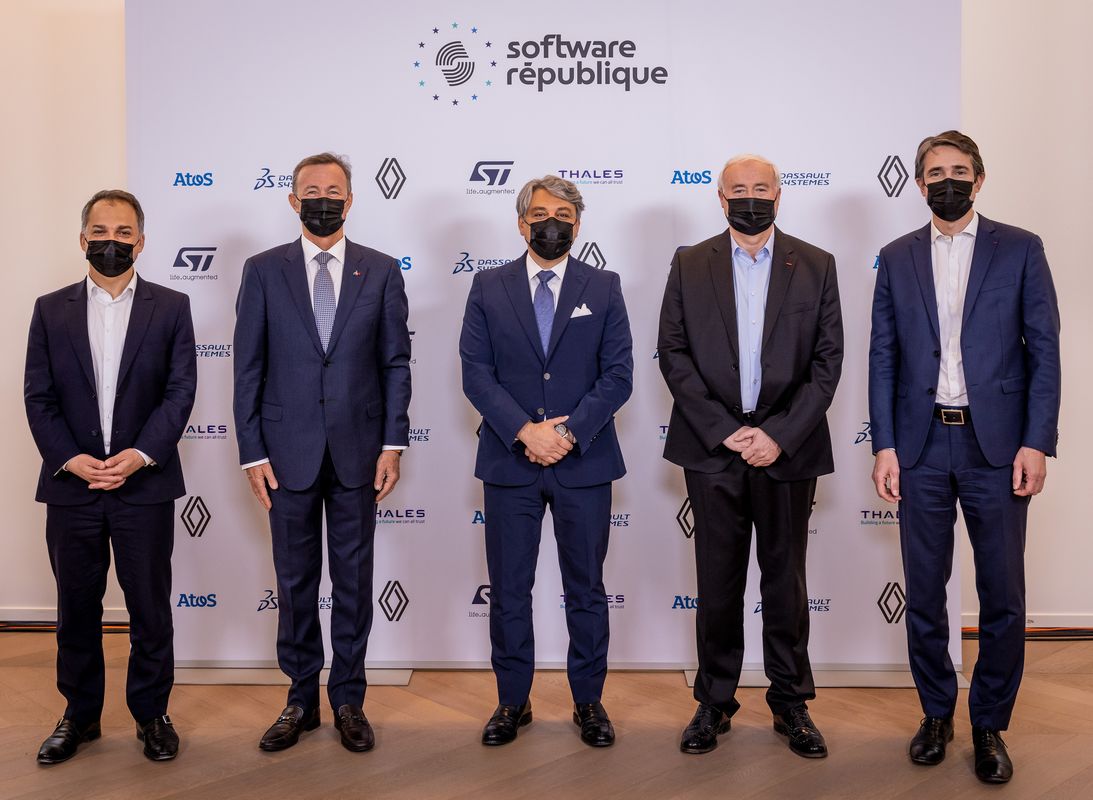 Software République will promote innovation by creating investment funds to finance start-ups in the field of intelligent mobility technologies.
In a sustainable and eco-responsible approach, the Software République will be installed in one of the buildings of the Renault Technocentre. A 12,000 m2 eco-responsible space, mainly made of wood.
Congratulations to the Hopscotch Event teams for the organisation of this launch and thanks to the Renault Group teams for their renewed confidence.